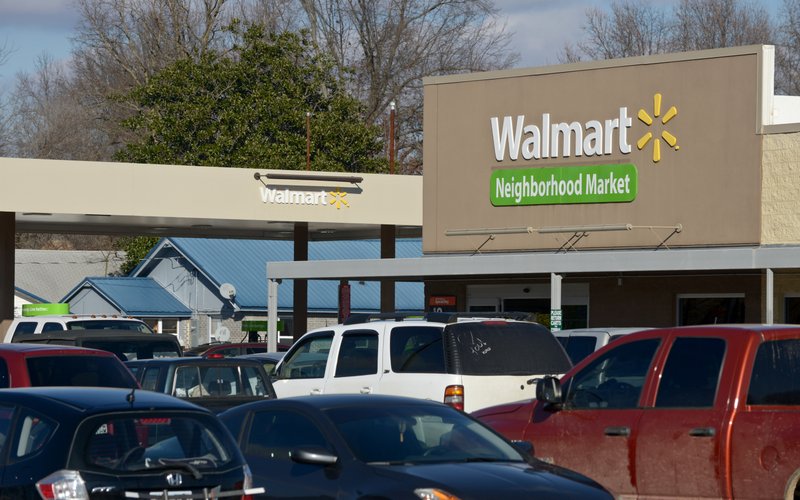 The Walmart Neighborhood Market in Gravette in a 2016 file photo. - Photo by Ben Goff
Harps Food Stores Inc. plans to acquire nine Walmart properties in Arkansas and Missouri, according to a Wednesday news release from the company.
Walmart announced early this year plans to close 154 stores across the country, including those in Gentry, Gravette, Prairie Grove and Decatur.
The Harps' deal is scheduled to close later this month, according to the news release.
"Specific information on store reopenings will not be finalized until after the acquisition is complete," the news release stated.
The Arkansas stores in the deal are:
Gravette
Gentry
Prairie Grove
Cedarville
Mansfield
Charleston
The Missouri stores are in Anderson, Seligman and Noel.
According to J. Max Van Hoose, vice president of store planning for Harps, the company does not plan to reopen the Walmart Express store location in Gentry as a grocery store since it already is renovating another larger store location in Gentry. He said further information on the other store locations would be released in a few weeks. He said no other Walmart store acquisitions are being made at the present time.
Van Hoose said the new Gentry Harps' location, at the intersection of Arkansas Highways 12 and 59, is on schedule to open the latter part of September. Renovation work is currently underway at the store which used to be a Marvin's Foods Store.
Sponsor Content
Comments